5th National Adventure Festival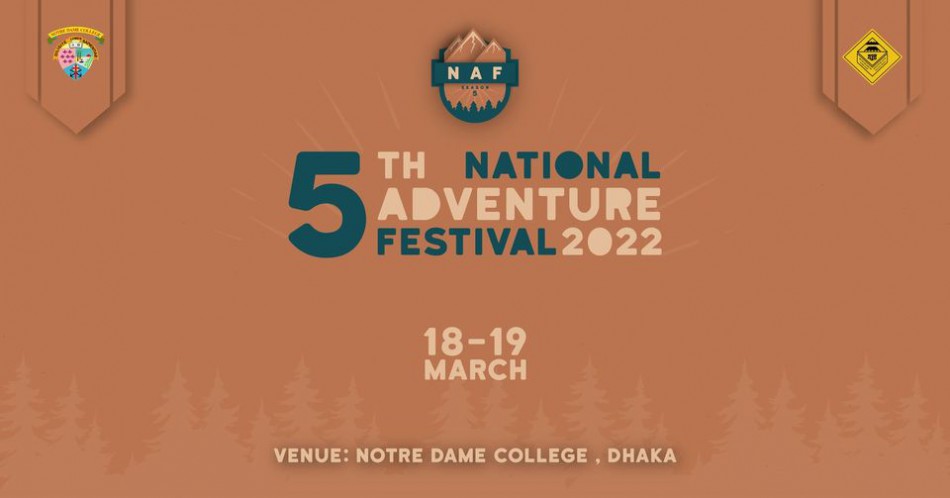 After almost 2 years of the pandemic, things have slowly started to go back to where they were. People now have started to take on the adventures waiting outside their doorsteps.


Where better to start rather than the biggest adventure fest in the country?

Notre Dame Outward Bound Adventure Club (OBAC) had previously hosted Adventure Resumption 1.0 and Adventure Resumption 2.0, two of the biggest online adventure festivals in Bangladesh. This time we are back with the 5th season of the National Adventure Festival, the flagship event of the club. This one will live up to your expectations and be bigger and better as we'll be bringing our classic events back alongside new specials. Each event is an adventure of its own.


The 5th National Adventure Festival will take place at the premises of Notre Dame College on March 18th and 19th. Pack your bags and get ready as we unveil the events. You are definitely in for a ride!